Traveling:
Electric car are winning travelers for their convenience and economy, Miles Logistic has brought this guide for you to know everything you need to hit the road with your electric car.
The last couple of years have changed the world of travel in many ways, but two things stand out to me: road travel and electric cars.
Early in the pandemic, we saw road travel take center stage during a coronavirus-fueled slump in air travel. Even after vaccines helped bring air travel back to life, many travelers still prefer to take the big American trip when visiting national parks, cities and other places.
At the same time, more and more drivers are switching to electric cars, with adoption steadily increasing in the US and abroad. This has become more prevalent as gasoline prices continue to rise due to worldwide conflicts and supply chain issues, and even car rental companies have started adding electric vehicles to their fleets.
After a summer of rental car travel, I bought a used 2016 BMW i3 in August 2020. It's an electric compact car with extended range, meaning it also has a small gas engine that can charge the battery on the go. This, combined with the car being a hatchback, makes it – in my opinion – the best travel vehicle for anyone living in a big city like New York.
Since I bought the i3, I've taken some short trips. It's a different experience than traveling with a gas car, and newcomers to the world of electric cars can be put off if they don't know what to expect.
In this article, I will share some tips I learned while on the road with my EV. I'll discuss everything from what to look for when buying an EV for road trips to how to find charging stations. I will also share some trip planning tips.
Criteria for an electric car capable of traveling:
It is important to look for a car that has adequate autonomy for the trips you intend to make. So don't buy a car with an 80-mile range if you plan on making 500-mile trips on a regular basis. That said, you don't need a very long-range electric car for these trips. Something like the BMW i3 94ah has a range of 153 miles which – if you don't mind making a few stops – might be a good bet for longer trips.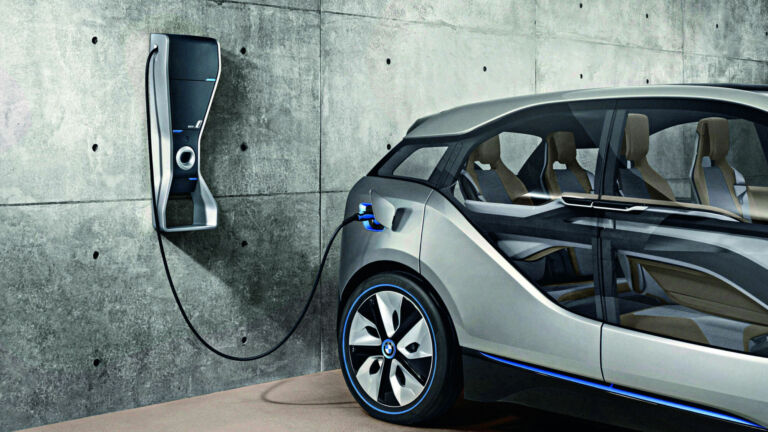 Consider a long-range Tesla or Chevrolet Bolt if you want to avoid frequent recharging. These cars have well over 200 miles of electric range. That means you're subject to fewer charging stops, but you generally spend more on the car. This is especially true in the used market, where long-range cars tend to have a higher resale value.
In my opinion, travelers should avoid cars like the Fiat 500e and the electric Mercedes-Benz B-Class. These cars have electric range below 100 miles and do not offer a range extender option. That means you'll have to carry it often on long trips. Also, these cars may not be able to handle longer trips that don't have chargers on the way.
Consider a plug-in or extended-range hybrid vehicle:
Also, you may want to consider an electric car that is not fully electric. You have two options here: plug-in hybrids and extended-range electric vehicles. The former are essentially standard hybrid vehicles with larger batteries that can be charged externally. These cars usually have 15 to 50 miles of electric range and full-sized gas tanks.
That said, these vehicles don't have an all-electric driving experience and generally don't offer fast-charging options (more on that soon). I find these cars less fun to drive and – if you want to drive in electric mode – considerably more inconvenient to charge. At the same time, they can make great gasoline engine travel vehicles.
Extended range electric cars, on the other hand, are all-electric vehicles with a small gas engine. This motor charges the car battery efficiently, giving you extra range when driving long distances. My BMW i3 is equipped with the range extender option and has saved me on longer trips where I find myself away from a public charger.
I prefer extended-range cars to plug-in hybrids, as you always have the electric driving experience (think: instant torque). Additionally, these cars are often equipped with fast charging and other EV-specific tech features.
DC fast charging is essential for a healthy journey:
Here's a big one: just buy a car with DC fast charging included if you plan on traveling. More and more fast chargers are popping up across the country that can charge a vehicle – as in the case of the BMW i3 – to 80% in just 45 minutes. This is possible because fast chargers – commonly called level 3 chargers – deliver up to 250 kW per hour.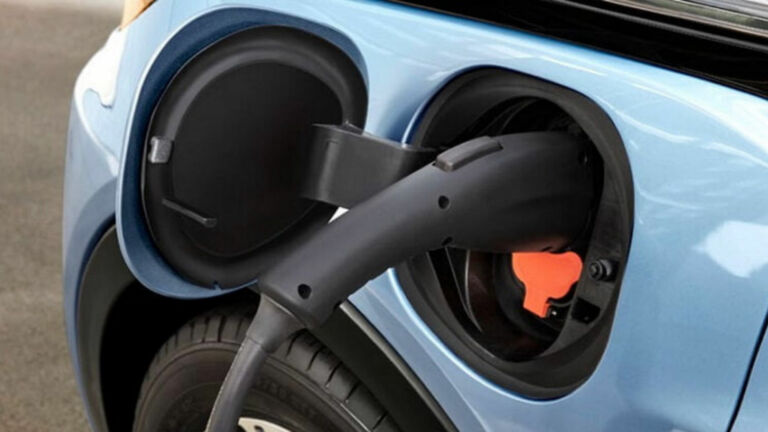 On the other hand, a vehicle without this option can only use level 2 public chargers, which charge around 11kW per hour. This is still faster than plugging in at home, but it will take a lot of extra time to charge when you're on the go. Going back to the i3 example, it takes about three hours to charge from 0% to 80%.
This option is even more important on long trips. If you have to wait for hours every time your vehicle runs low on battery, it will take a long time to reach your destination. On the other hand, a 45-minute stop is enough time to grab lunch and set sail for your next charging point or final destination.
Fortunately, almost all new all-electric vehicles and extended-range cars are equipped with fast charging. Some older electric cars don't have this option, so be sure to ask about it before taking a test drive. Some cars that are not equipped with this feature include some 2014 and 2015 BMW i3s, all Fiat 500e models, and some older Nissan Leafs.
Check Battery Degradation When Buying a Used Car:
Looking to buy used? Be sure to check your car battery status before purchasing. Like all batteries, the battery inside an electric car will degrade over time. This is normal, but excessive degradation can make your travel life difficult. You can usually check the battery status from the car's infotainment system.
Fortunately, most electric cars have long battery warranties. For example, my used BMW i3 has a 100,000-mile/eight-year warranty on the battery, which means I'm covered until 2024 on my 2016 model. According to BMW, battery replacement can be authorized if a battery is dead. degrade by 30% or more during the warranty period.
How to plan a trip by electric car:
As discussed, traveling with an electric car is different from a gasoline car. It takes a little more planning for pure electric vehicles which – while tedious – aren't so bad once you get the hang of it. Let's take a look at how I plan trips in my electric car.
Plan your route around fast chargers and watch out for range:
First things first: you'll need to charge when you're on the road, so plan your driving route around available public chargers located near highways, expressways, or wherever you're driving. You'll need to charge before the battery runs out to avoid calling roadside assistance, but there's a little more to it than that.
Unfortunately, the range of electric cars is dynamic. You'll use more battery when accelerating fast, climbing hills, and using climate control. Always give yourself a buffer of at least 10% when looking for loaders. This means that if you have a car with a range of 100 miles, plan on chargers that are no more than 90 miles away.
Also, try to use fast chargers when on the road. This ensures that you are not stuck on a certain charger for hours while waiting for your car to charge. Instead, you can plug in for 30-40 minutes and get back on the road without any problems.
You can plan your trips manually or use an app like PlugShare. I'll delve into this app in the next section, but in short, it's a crowdsourced directory of all available chargers near your location. The app's built-in route planner can save you a lot of time when mapping long trips and with multiple loads.
Look for hotels with porters:
Another way to save time on charging is to stay at hotels that offer electric car charging in their parking lots or garages. This is becoming more and more common, and often the charge is either free or included in the parking fee. However, they are usually level 2 chargers, so they are best suited for overnight charging.
No charging at your hotel? Ask hotel staff if they have an external plug that you can use. Most electric vehicles include a Level 1 wall charger that can be used with any standard wall outlet. If the hotel agrees to this, this charger will slowly charge your vehicle overnight and provide at least enough power to reach your next destination.
Use these apps and charging networks to find public chargers:
Now that you know how to plan your trip, let's look at the best ways to find public chargers. As mentioned in the last section, there are several charging networks across the country in the US. Some of these include ChargePoint and Electrify America. That said, there are plenty of off-grid public chargers that you can find in parking garages and on city streets.
Here's a look at the charging apps and networks I use on electric car trips. Before heading out on your first electric trip, be sure to download them.
PlugShare for most public chargers:
PlugShare is a community-developed electrical charger app. You can use this app to view networked, non-networked and home chargers open to the public. Even better, you can sort chargers by speed, connector type, and cost. This can be extremely helpful when trying to find a fast charger for a long trip.
Additionally, the app has a trip planning feature that will help you find electric car charging points along a certain route. Just enter your origin and destination and the app will show you all nearby loaders. You can even enter your car's range to plan your route around charging stops.
Tesla owners are also lucky with the ChargePoint app. See all Tesla Target Chargers, Super Chargers and other compatible chargers on the map. Just activate the Tesla connector in the app and the locations will appear on the map.
ChargePoint has chargers in the US:
ChargePoint is one of the largest electric car charging networks in the US, offering Tier 2 and Tier 3 chargers in major cities and along some major highways. Many ChargePoint locations will show up in the PlugShare app, but I recommend downloading both apps as PlugShare often misses specific chargers. Also, you can use the ChargePoint app to pay for charging at multiple charging locations.
A word of caution: the ChargePoint app sometimes shows chargers that are not available for public use. This is especially the case here in New York, where many urban vehicles have transitioned to plug-in hybrids or all-electric vehicles. Be aware of this when looking for places to charge.
Electrify America for DC fast chargers near highways:
In the Northeast, I almost exclusively use Electrify America chargers on road trips. The company has a huge network of fast chargers located within cities and close to major highways, usually located in Walmarts, Targets and other shopping malls. Pricing is also quite reasonable – it varies based on how quickly you can charge and you can get a discount by signing up for a membership ($4 per month).
Using these chargers is extremely simple. Just drive, plug in your car and select the charger you are using in the Electrify America app to start charging. The charge fee is charged to your credit card upon completion of the charge.
One drawback of Electrify America, however, is that its stations can be unreliable. On a recent trip from Philadelphia to New York, I stopped at a porter only to find that three of the four porters available were out of order. The fourth charger was in use so I called tech support who offered me a free charge on a nearby charger.
Earn bonus miles on electric car charging:
Since you usually pay for the charge when you're on the road, why not earn miles in the process? Most shippers don't code as travel, so you should use a credit card that earns you extra points on overhead. There are a variety of these cards on the market, and some of our favorites include:
American Express Blue Business®️ Plus credit card (2 Membership Rewards points per dollar for the first $50,000 of purchases per calendar year; then 1 point per dollar, giving you a 4% return based on TPG rating)
Chase Freedom Unlimited (1.5% cash back/1.5 Ultimate Rewards points per dollar for a 3% return based on TPG rating)
Capital One Venture Rewards Credit Card (2 miles per dollar on purchases, giving you a 2.8% return based on TPG reviews)
Final Result:
Taking an electric car trip is different from a gas car trip, but it's still fun. In fact, I have often found road travel to be more enjoyable on my EV as I see new places that I would not otherwise see. Plus, the money saved on gas can be used to stay in better hotels and eat at better restaurants. Sounds like a win-win to me.
I think the biggest advantage is to always be aware of your reach. Planning your route along the charging points and stopping to charge before you need to charge is key to a stress-free, enjoyable journey. If that's not for you, consider an extended-range electric car or a plug-in hybrid for more flexibility.