Airport Lounge Access
Do you want more comfort at airports? Miles Logistic brought this video content to show you how to enjoy great lounge experiences.
When American Airlines opened its first airport lounge, the Admirals Club at LaGuardia Airport, in 1939, membership in the pioneering club remained invited only for nearly three decades. Now, lounges are seemingly everywhere and much more affordable, and in this Miles Logistic article you'll get a better understanding of this world of airport comfort.
And during COVID-19, many passengers find airport lounges even more valuable. Nearly all lounges have taken precautions, such as increasing capacity limits, eliminating self-service buffets and suspending services like spas, but these spaces still provide essential comfort and relaxation before a flight.
Of course, not all lounges are created equal. There is wide variation in the quality of almost everything – decor, amenities, services, food and drinks – as well as entry rules. At the top are the spaces reserved for the airline elite. (The only way into United Airlines' Polaris Lounges, for example, is with an international first or business class ticket.) The vast majority of lounges aren't nearly as luxurious, but they still manage to give travelers what they want. They want.
But how much is it worth? If you don't already have access to a lounge, the trick is figuring out what type of pass makes the most sense for your needs.
Premium Credit Cards:
One of the best ways to secure access to a wide range of lounges is to have the right travel credit card. In recent years, lounge access has become a standard benefit on many types of cards, with more airlines and banks adding new premium spaces to their networks all the time.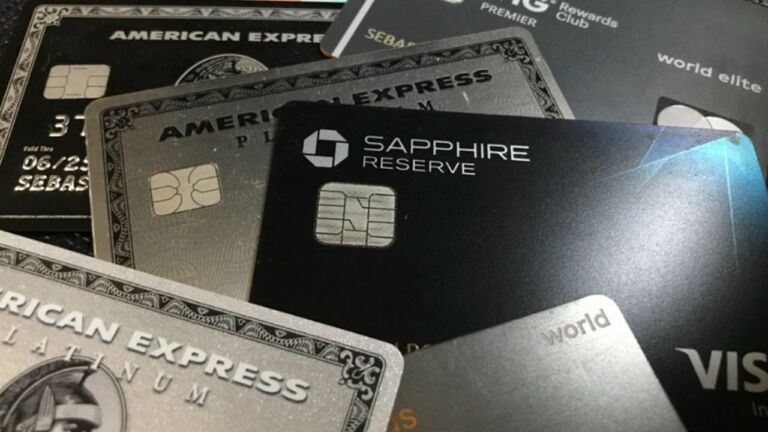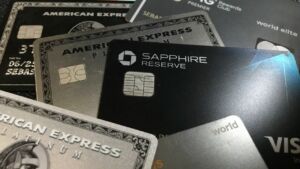 The latest card issuer to throw his hat in the ring? Capital One, which
Another top option is the American Express Platinum Card (which charges an annual fee of $550, see fees and fee details). Cardmembers have free access to AmEx's exclusive Centurion Lounges. AmEx has been expanding the number of Centurion lounge locations: there are currently 14 locations – primarily in the US – with a fifteenth location coming soon at London Heathrow.
Platinum cardholders also have access to Delta SkyClubs and thousands of other airport lounges through Priority Pass Select (enrollment required, terms apply). Additionally, the Platinum card comes with a host of generous travel credits, including a $200 Uber Credit (enrollment required, terms apply) and TSA PreCheck or Global Entry membership credit.
Airline credit cards are another solid option. American Express' Delta SkyMiles Reserve Card, for example, has similar benefits to the Platinum card, plus free access to Centurion Lounges and Delta SkyClubs (although it doesn't offer Priority Pass membership).
Several other premium credit cards, including the Chase Sapphire Reserve and Citi Prestige cards (both have an annual fee: $550 and $495, respectively), come with a free Priority Pass Select membership.
Buy a Priority Pass subscription:
If a premium travel card is out of the question, you can purchase lounge membership directly with Priority Pass, which opens the door to over 1,300 airport lounges worldwide, which you can access via the Priority Pass mobile app. . In the US, most participating lounges are independently operated. A handful of airline lounges participate, such as Alaska Airlines, Virgin Atlantic, Air France and Lufthansa clubs.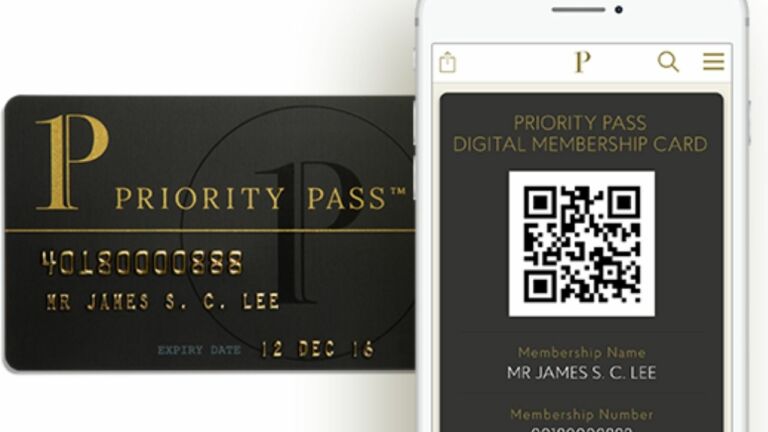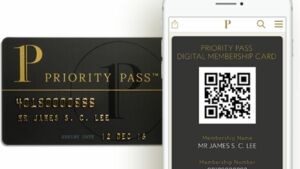 There are three membership tiers and at the entry level (Priority Pass Standard) you will pay an annual membership of $99 and then $32 per lounge visit (members can also bring a guest for $32 ). If you visit 10 or more lounges a year, your sweet spot is the Priority Pass Standard Plus, which has a $299 annual membership fee that includes 10 free lounge visits, which is $30 per pop.
Beyond 10 visits, you pay $32 for each visit and $32 per guest as well. The top tier is the Priority Pass Prestige, with an annual fee of $429 that gives you unlimited lounge visits per year. This becomes a better deal than Standard Plus when you hit 14 or more lounge visits in a year.
One caveat: when lounges get too crowded, Priority Pass members may be declined.
Day Passes Airport:
If you're not flying first or business class – two cabins in which passengers usually get free access to an airline's lounge – don't worry. You can still buy your ticket at a wide variety of lounges: virtually all major airports have several spaces that offer day passes.
An example? Escape Lounges, which have 17 locations across the US and UK, offer day passes that cost $40 when booked 24 hours in advance or $45 at the door. Entrance fees cover food selections like Thai prawn salad or baked ribs with polenta, plus local craft beers, wine, and cocktails. Expect plenty of seating and free Wi-Fi too.
Another solid option is the Minute Suites, which offer small private rooms ideal for napping or working. Single rooms are rented in 15-minute increments (with a minimum of one hour) and include a sofa bed, workstation and television. Prices start at $46 for the first hour.
Some airlines also offer the opportunity to purchase day passes for some of their clubs, depending on capacity. Both the United Club and Alaska Lounge accept walk-ins for day passes, as does American Airlines' Admirals Club (although you'll need to fly American to purchase access). Prices range from $50 to $59. (Delta discontinued the ability to purchase general day passes at its SkyClubs several years ago.)
Apps like LoungeBuddy sell advance day passes to lounges of all types and also help track whether you're eligible for entry based on factors like your airline or travel credit cards in your wallet. (Actually, a credit card is a requirement to use the LoungeBuddy service now: as it was sold to American Express in 2019, you must be an AmEx cardholder to book through the site.)
If you can, buying a day pass before your trip, rather than at the door, is ideal. That way, your seat is safe when you show up at the airport. Having that guarantee now, while capacity limits are even tighter due to COVID-19, will give you greater peace of mind when you show up at the airport.
Annual Airline Lounge Airport Passes:
(Note: Some airline lounges are still closed due to COVID-19 and therefore the sale of their lounge memberships has been suspended. Most memberships that were purchased for use during 2020 have been extended.)
Let's say you regularly fly short-haul flights that don't earn many miles. Or maybe you've earned a lot of miles on Southwest or JetBlue, airlines that don't have their own lounges.
A branded airline pass gives you access to the lounges of that airline and its partners, regardless of which airline you are flying on any given day. So you could, for example, fly JetBlue, but use American's Admirals Club.
Airline lounge memberships typically cost between $350 and $500 and are available to Air Canada, Air New Zealand, Alaska Airlines, American, Delta, Hawaiian Airlines, Qantas and United.
Whether or not this ends up being a deal depends on your personal circumstances; you will have to do the math. For example, an annual pass with unlimited access to Alaskan lounges costs $450. As a day pass costs $50, you balance yourself by visiting an Alaskan lounge or partner lounge at least nine times a year.
Final Considerations:
Staying in airport lounges is the dream of many, but few do the necessary to gain access, be different and find out more, all this effort will be worth it.