Mothers:
Traveling with the little ones is a big challenge isn't it, and transporting breast milk safely is an even bigger challenge, that's why Miles Logistic prepared this article.
Flying with your baby is not an easy task between a critical appearance and extra luggage. Add to that the stress of breastfeeding and pumping while traveling, and it's no surprise that some young mums may be a bit concerned about this process. The rules and regulations for packaging breast milk – and related equipment – can be confusing.
Unfortunately, stories of nursing mothers who are exposed to unnecessary trouble and embarrassment during their flight quite regularly due to confusing rules and a lack of knowledge on the part of some Transport Safety Administration (TSA) and airline personnel.
A breastfeeding mom at LAX recently picked up her 10-week-old baby on the road for the first time. She had scheduled her pumping at the airport to keep her breasts from being uncomfortably swollen and brought some ice packs to keep her precious milk fresh. Three TSA agents told her that she could not bring her backpacks on the plane because the ice had started to melt. They also informed her that she would have no problems traveling with her baby or her mother's milk containers and denied her requests to speak to an agent. She ended up with packages in checked baggage and didn't pump out as planned.
Many mothers responded to the woman's tweet about the incident, saying they had dealt with similar situations involving uninformed TSA agents, even after the Maternal Friendly Airports (FAM) Act was passed in 2020. By law, all large and medium-sized airports in the United States must provide private, lockable, non-toiletry pumping or nursing facilities at each terminal.
As a nursing mother, you may have doubts about traveling. I certainly did this while traveling with my newborn a few years ago (even now I have to give my 3 year old ice packs, milk and water).
Here is a TPG's guide to the safe and secure transportation of breast milk and pumping equipment on board your next flight to the USA.
TSA fluid restrictions do not apply:
The TSA 3-1-1 fluid restriction has been in place since 2006, which, among other things, forces people to drop any water bottles they have with them before going through security. You should also pack all the small containers of liquids in a quarter-size plastic bag.
The only exception, according to the TSA, is that breast milk "in excess of 3.4 ounces" is allowed in carry-on baggage.
As to how much you can bring in, the TSA says "reasonable amounts" which leaves some discretion to individual officers. If you plan to travel with a lot of breast milk, you may want to check with the airline prior to travel to make sure there are no problems.
As breast milk will likely need to be tracked separately, you can reserve extra time on the day of travel to avoid the hassle of quickly going through security. It's best to inform the TSA staff member early in the test that you are wearing breast milk so that they can prepare for further testing. This could include x-raying it (you can deny it), testing it for explosives, or even flooding it for testing.
Everything mentioned above also applies to the formula and the juice. When traveling with formula-fed babies and toddlers, you also have the right to bring more fluids than is generally allowed.
Report your milk to the TSA agent:
To keep your milk safety process as smooth as possible, separate your milk (along with other feeding accessories) from the rest of your belongings and notify a TSA official of what you have with you. It helped me travel. I was tracked separately from the other passengers whose bags were marked as they passed through the x-ray machine and didn't have to wait in a long line. While this is not always the case, being direct can speed up the process.
Print TSA Policy:
Just because the TSA lists rules and you know them by heart doesn't mean that every TSA officer is just as familiar with the details as you are. As with airline regulations, take the extra step of printing the TSA guidelines so you have them on hand in case a tracker questions you. Or go to the TSA website on your phone for information. It makes clear your rights, including the fact that you can travel with milk, breast pump and ice packs whether your baby is with you or not.
Rules for breast pumps vary by airline:
While the TSA sets rules for traveling with breast milk, the rules for packing a breast pump are a little more confusing. The Food and Drug Administration (FDA) considers breast pumps to be medical devices and the TSA says you can take the breast pump with you in your carry-on luggage. But the detailed rules are left to the airlines.
While a breast pump shouldn't count towards the allotted number of attached carry-ons, there are a few nuances to keep in mind. For example, American Airlines claims that the pump does not count towards your carry-on baggage allowance, but suggests that if you have one, arrive at the gate at least an hour before departure. Virgin Atlantic says its goal is to keep nursing mothers comfortable and even add milk to ice. Your best bet? Contact your airline for specific rules and try to get information in writing if you can. Print out the airline's terms and conditions and bring them with you on the day of travel. You may not need them, but it's best to be prepared.
Consider sending breast milk:
If you're really nervous about contacting the TSA, consider shipping your milk through a company like Milk Stork. With Milk Stork and other similar breast milk supply companies, you first order a specially designed cooler from the company and then ship it to your desired location. You can express and store your breast milk at your convenience and ship it through the pre-labeled, pre-paid box that comes with the refrigerator.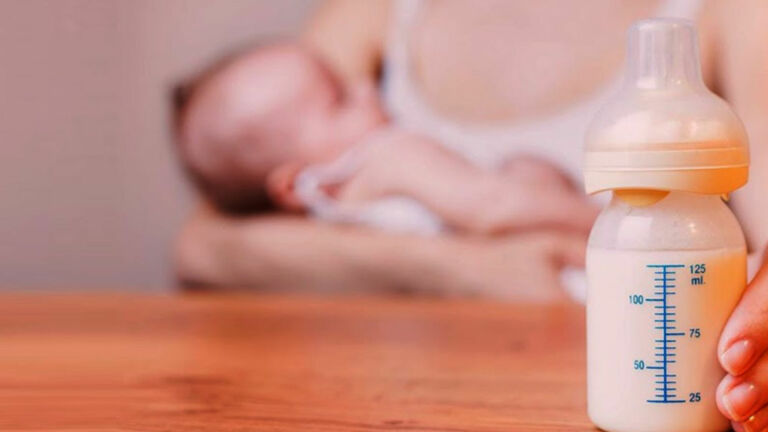 Milk Stork offers several shipping options. The Pump & Ship Kit works when you want to transport refrigerated breast milk anywhere (from $199 plus shipping and handling). The Freeze & Ship option is great if you want to ship frozen breast milk overnight (from R$219 plus shipping and handling). If you plan on staying in one place for a while, you can transport or ship large amounts of frozen breast milk (up to 180 ounces) with The Stash (from $229 plus shipping and handling). Milk Stork also sells coolers for those who want to take chilled or frozen milk to the airport.
Another shipping option is the FedEx Cold Shipping package, which ensures that a constant 2-8 degrees Celsius environment is maintained for a maximum of 96 hours. You can order a cold shipping box from FedEx.
Conclusion:
As a breastfeeding mother, you have rights recognized by government organizations and airlines. The problem is, not all the people you meet while traveling are aware of them. So following these tips should help you feel more confident while traveling and relieve unnecessary headaches as having a baby is stressful enough!